Beef Fajita Strips 
At Wellborn 2R Ranch, we take pride in providing you with the highest quality, all-natural beef. Our Beef Fajita Strips are no exception - made with tender cuts of Black Angus beef, these strips are perfect for creating delicious, authentic fajitas that your family and friends will love.
Our beef is sourced from sustainable ranches in Texas, where our cattle are raised with care and attention to ensure that they're healthy and happy. We never use antibiotics or hormones in our beef, so you can feel good about serving it to your loved ones.
Our Beef Fajita Strips are incredibly versatile and easy to prepare. Simply marinate them in your favorite spices and grill them up for a delicious meal that's packed with flavor. They're also great in stir-fries or mixed in with veggies for a quick and healthy meal option.
At Wellborn 2R Beef, we're committed to providing you with the best quality beef possible. That's why we take care to hand-select our beef and ensure that it's always fresh and delicious. Try our Beef Fajita Strips today and taste the difference that comes from raising cattle the right way.
1 Count of 16 oz Wellborn 2R Reserve Skirt Steak, Cut in Strips

Lean with intense steak flavor
Precut into strips
Great for fajitas, stir fry, and more low-fat recipes
Flash-frozen after carving for a perfect delivery
All Natural Angus Beef
No antibiotics. No added hormones. Nothing Artificial. Ever! Cattle eat a vegetarian diet of top-quality grains, forages and essential nutrients. Cattle receive treatment when needed to restore health, but they are no longer eligible to be in our Verified Natural Beef Program.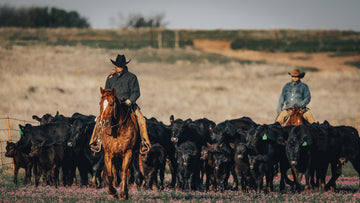 Sustainably Raised
We are dedicated to our cattle and respect for the land. At Wellborn 2R we want every animal in our care to "live it's best life" every day and make every effort in the proper care, treatment, and humane processing of our animals. Additionally, we implement conservation practices that help sustain or improve the environment for future generations. We have better beef, produced in a better way.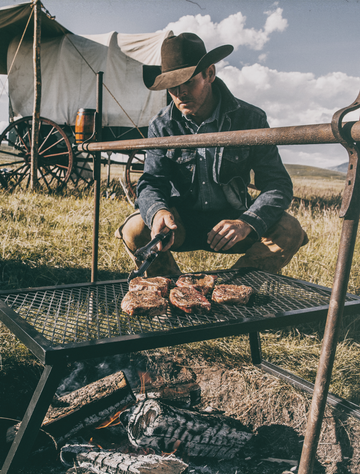 Where Food Comes From (TM) Verified
We go the extra mile to ensure traceability of each animal on our ranch – from birth to harvest. All of our cattle are Black Angus breed, age, and source verified, as well as Verified Natural Beef through WFCF's high standards.
Read more about WFCF here.
The Finer Details
Packaging
Individually wrapped & vacuum sealed to preserve freshness and integrity. Steaks are flash frozen before shipping to lock in flavor and will arrive frozen or partially thawed.
USDA Grade
USDA Prime or High End Choice, 100% all natural Angus steaks with no hormones, antibiotics or additives.
Hand Cut
Each steak is hand cut and trimmed by our butcher in the butcher shop on our ranch.


Wet Aged 30 Days
Wet aged 30 days for optimum tenderness and the dense marbling provides incredible flavor.


Looking for fabulous beef-look no further!
Delicious as always- so tender. Was delivered the following day! I just cannot rave enough about this beef, its juicy, tender and has such great flavor. I wrote a review earlier but neglected to give a star rating. This is definitely a 5-star company for its product as well as their customer service!
Uses
Iron skillet for Taco/Enchiladas/Migas. Fantastic slooow cook chili
Absolutely Delicious!
We didn't think we'd be that interested n the fajita strips but we got some and stick them in the air fryer for a few minutes. We couldn't stop raving about how delicious they were. Tender, that wonderful clean taste, and so perfectly perfect for the flour tortilla and all the trimmings. We highly recommend!