Rib Plate (3 Bone)

If you're looking for a hearty and flavorful meal, look no further than our 3-Bone Rib Plate. Made from the finest USDA Prime beef, this plate features three meaty and tender bone-in rib steaks that are perfect for grilling, smoking, or slow cooking.
At Wellborn2rbeef.com, we know that size matters, which is why we offer both small and large rib options. Our small ribs are approximately 4-5 inches long, while our large ribs are closer to 10-11 inches in length. No matter which size you choose, you can be sure that each rib is packed with juicy and flavorful meat.
The best way to prepare our 3-Bone Rib Plate is to cook it low and slow. Whether you're using a smoker or a slow cooker, this cut of beef requires time and patience to achieve the perfect level of tenderness. But trust us, the result is well worth the wait. With its juicy and melt-in-your-mouth texture, our 3-Bone Rib Plate is a meal that is sure to satisfy even the most discerning of palates.
But don't just take our word for it - order your 3-Bone Rib Plate today and experience the very best in USDA Prime beef. Whether you're grilling outdoors, hosting a dinner party, or simply enjoying a night in with loved ones, this plate is sure to impress. And with its beautiful presentation and generous portions, it also makes a great gift for any occasion.
All Natural Angus Beef
No antibiotics. No added hormones. Nothing Artificial. Ever! Cattle eat a vegetarian diet of top-quality grains, forages and essential nutrients. Cattle receive treatment when needed to restore health, but they are no longer eligible to be in our Verified Natural Beef Program.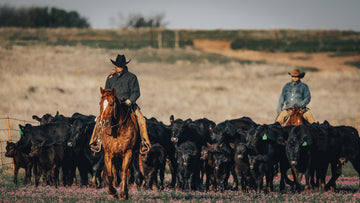 Sustainably Raised
We are dedicated to our cattle and respect for the land. At Wellborn 2R we want every animal in our care to "live it's best life" every day and make every effort in the proper care, treatment, and humane processing of our animals. Additionally, we implement conservation practices that help sustain or improve the environment for future generations. We have better beef, produced in a better way.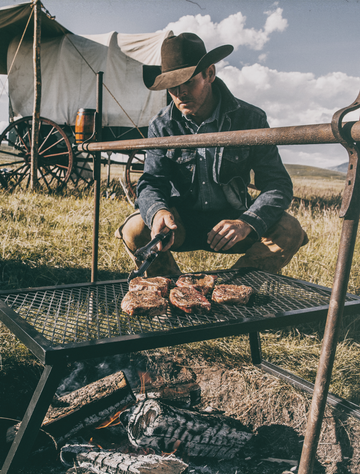 Where Food Comes From (TM) Verified
We go the extra mile to ensure traceability of each animal on our ranch – from birth to harvest. All of our cattle are Black Angus breed, age, and source verified, as well as Verified Natural Beef through WFCF's high standards.
Read more about WFCF here.
The Finer Details
Packaging
Individually wrapped & vacuum sealed to preserve freshness and integrity. Steaks are flash frozen before shipping to lock in flavor and will arrive frozen or partially thawed.
USDA Grade
USDA Prime or High End Choice, 100% all natural Angus steaks with no hormones, antibiotics or additives.
Hand Cut
Each steak is hand cut and trimmed by our butcher in the butcher shop on our ranch.


Wet Aged 30 Days
Wet aged 30 days for optimum tenderness and the dense marbling provides incredible flavor.


Smoked ribs
Smoked ribs with brisket rub and they came out super tender and delicious.
OMG!
OMG! Their 3 bone rib plate is huge, and delicious! I'm so glad I have a few more of these in my freezer. Check out the pictures…the rib is on a 13" serving platter! Go buy some!