The Window to the West
Welcome to Wellborn 2R Ranch: Our Values
At Wellborn 2R Ranch our values are the driving force behind everything we do. As a historic working cattle ranch, we take pride in our work and our commitment to providing the best quality beef to our customers. We are dedicated to taking care of our cattle, our land, our customers and our community.
We know you have a lot of options to purchase beef, but what sets us apart is our unwavering commitment to our values. We believe that our customers deserve the very best, and that means delivering beef that is not only delicious but also sustainable, ethical, and free from harmful chemicals.
Thank you for considering Wellborn 2R Beef for your beef needs. We invite you to learn more about our ranch and what makes us different from the rest.
Our Story 
Situated near the Red River in north Texas, the Wellborn 2R Ranch was established near the famous Chisholm Trail, a cattle trail that was active from 1867-1884. Most Kansas-bound cattle on the Chisholm Trail cross into Indian Territory at Red River Station in Montague County, just a few miles east of the Wellborn 2R Ranch. At Red River Station, trail drivers would pay their taxes, have their cattle dipped and inspected and bought supplies in nearby Spanish Fort. 
Today, the Wellborn 2R ranch is made up of two main tracts - the original Scheer Ranch and the Priddy 2R Ranch and encompasses 8,300 acres located near the town of Henrietta, Clay County Texas. The location just happens to be almost dead center of the distance between the East and West coast of the United States. Like other ranches in Clay County, the Wellborn 2R ranch is the ideal place to raise Black Angus cattle and Coastal Bermuda Hay.
Our Commitment to Quality 
At Wellborn 2R Ranch, we take pride in providing our customers with the highest quality beef possible. We believe that the quality of our beef starts with the way we take care of our cattle. Our commitment to quality begins with the environment in which our cattle are raised. We ensure that our cattle are raised in a stress-free environment where they have access to clean water, high-quality feed, and plenty of room to move around.
We believe that the key to producing high-quality beef is to keep our cattle healthy and well-fed. We follow strict standards and processes to ensure that our beef is free of hormones, antibiotics, and other harmful chemicals. Our beef is also grass-fed and grain-finished, which means that our cattle are raised on a diet of grass and other forage from start to finish. This combination results in beef that offers a juicier, more tender texture, along with a richer flavor profile. Moreover, it guarantees a more consistent and predictable eating experience for our customers.
To ensure that our beef is of the highest quality, we work with a USDA-inspected processing facility that follows the highest standards for food safety and animal welfare. We also age our beef for a minimum of 30 days to enhance its tenderness and flavor.
At Wellborn 2R Ranch, we believe that our commitment to quality is what sets us apart from other online beef sellers. We're committed to providing our customers with beef that is not only delicious but also healthy and free from harmful chemicals. When you buy from us, you can trust that you're getting beef that is of the highest quality, raised with care and attention to detail every step of the way.
Community
At Wellborn 2R Ranch, we're proud to be part of a larger community of farmers, ranchers, and small businesses. We believe that supporting our local community is an important part of our business, and we're committed to doing our part to help it thrive.
We work closely with other farmers and ranchers in our area to promote sustainable and ethical farming practices. We believe that taking care of the land and the animals is not only good for the environment, but it also produces better-tasting beef. By working together, we're able to share knowledge, resources, and support each other in our shared mission of providing high-quality, sustainable beef to our customers.
We also support other small businesses in our community by sourcing our packaging, marketing materials, and other supplies from local companies whenever possible. We believe that by supporting other small businesses, we're helping to create a stronger and more vibrant community.
In addition to our partnerships with other farmers and small businesses, we're also committed to giving back to our community through charitable donations and volunteer work. We believe that by working together, we can make a positive impact on our community and create a better future for everyone.
At Wellborn 2R Ranch, we're more than just a beef seller - we're a part of a larger community of people who are committed to creating a better world. When you buy from us, you're not just getting high-quality, sustainable beef - you're also supporting a business that is deeply invested in its community and its values.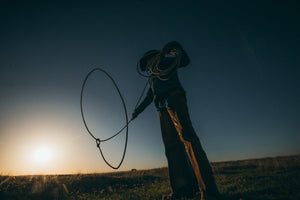 Cowboy. The word alone stirs the soul and conjures images unique to each of us.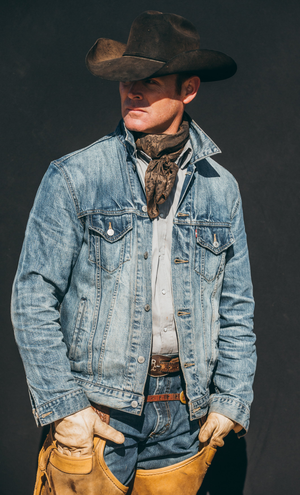 Clad in boots, hat, chaps, and spurs with a rope in hand he is America's most enduring hero.
The cowboy has been depicted as romantic, inspiring, heroic, adventurous and even nostalgic.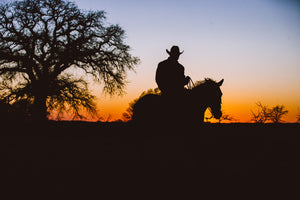 Because such mystic and lore surround the cowboy, many people assume there are no more cowboys tending cattle on the open range.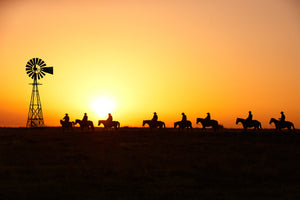 Admittedly, the cowboy is harder to find in this world where technology is advancing quickly. But there are still pockets of America where the splendor of the majestic West and wide open cattle ranges are still intact.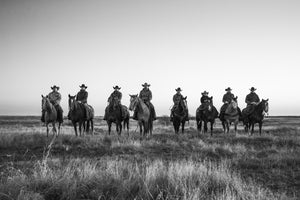 The Wellborn 2R Ranch in Henrietta, Texas is holding on to its 150-year-old history and cowboy traditions on their 8,300-acre ranch.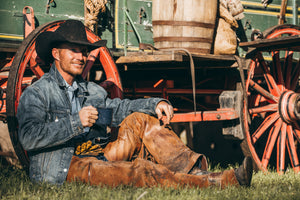 In Texas the term "cowboy" means one thing: authentic. The Wellborn 2R Ranch is home to some of the best cowboys and most skillful horsemen in the United States.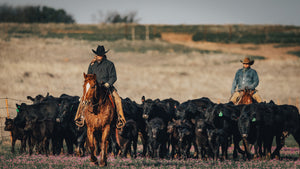 Situated only a few miles from the historic Chisholm Trail, where tens of thousands of cattle carved out trails, these cowboys have honed lessons from their predecessors to carry on time-honored traditions.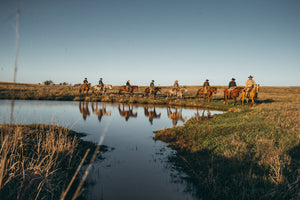 At the Wellborn 2R Ranch, our cowboys still ride the range and are stewards of the land and livestock they oversee.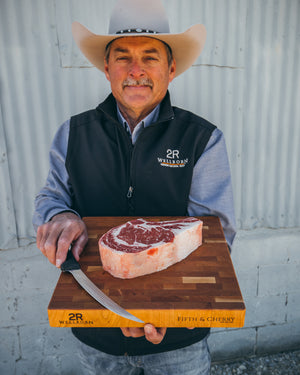 They work hand-in-hand with nature to produce highly sought after premium quality beef. They do it naturally, with no hormones or antibiotics.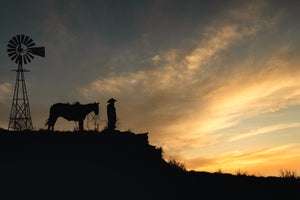 They are our Window to the West – preserving the history and traditions of the generations before them, and passing it on to the generations after them.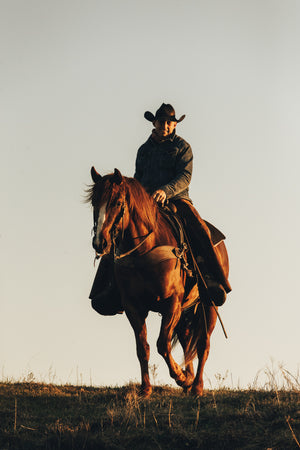 Their uniqueness is not revealed by what they say, but by watching them. These cowboys earn a living taking care of cows and the range they ride, day in and day out.
They do it with a skill that is bred in them, honed by hours in the saddle and honored by those around them.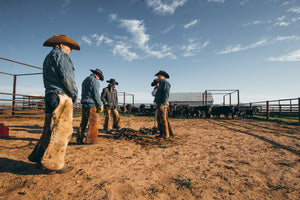 This isn't just a job for them; it's a business like no other.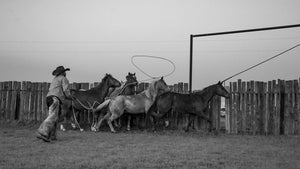 Their company vehicle is a horse.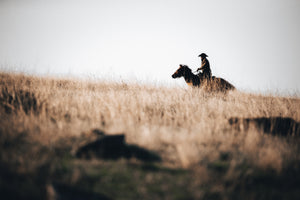 Their office is the open range.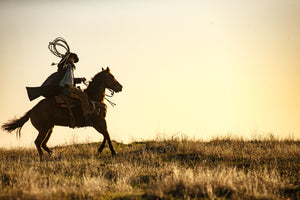 Their schedule planner is the weather.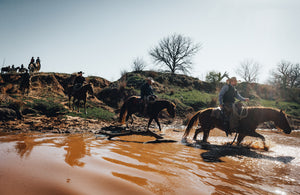 The office water cooler is a stock tank.
Their work friends are the four-legged kind – horses and dogs that help them get the job done.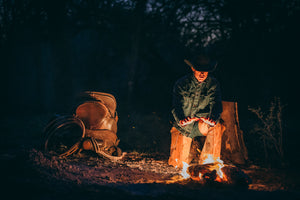 Happy hour is closing the gate on the corral at the barn before it's completely dark outside.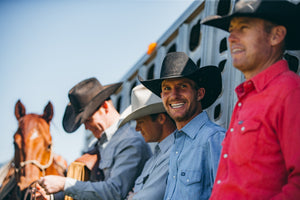 Social networking is done at the corrals, visiting with cowboy comrades between working sets of cattle.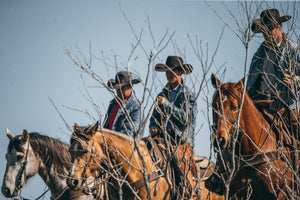 They aren't cowboys because they love to be outside in the blistering heat and withering cold.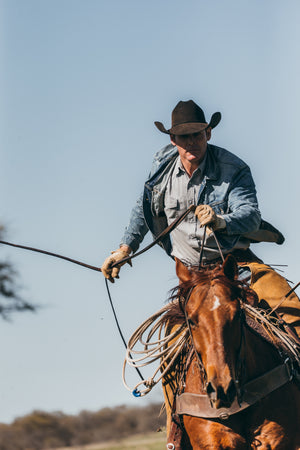 They aren't cowboys because the risks are high or because it's one of the most demanding jobs known to man.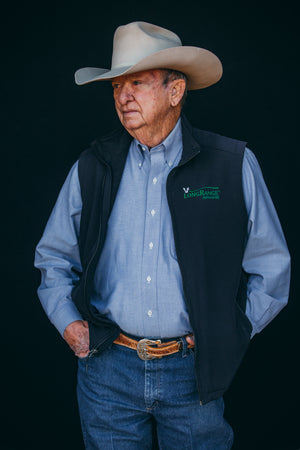 It's beyond all bounds of reason they are cowboys. It is a calling from deep in their soul they can't deny.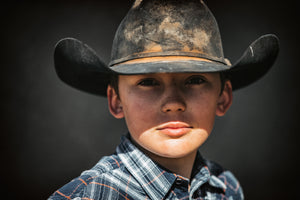 They are cowboys because even before they were born, that's what they were made to be.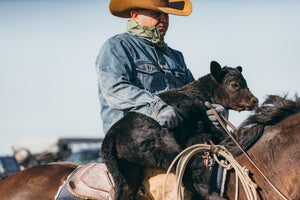 God gave them a kind heart and an honest spirit to care for some of His greatest creations and most beautiful landscapes.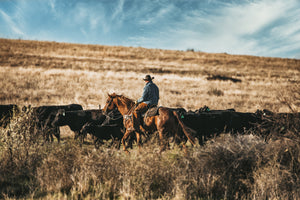 It is a life of solitude, as they spend most days working their country alone.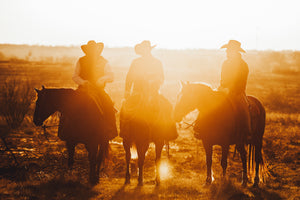 Those that live it don't take it for granted; they are appreciative students of the land and grateful disciples of traditions.
To this elite crew, a man isn't a cowboy unless he can make a hand horseback – his reputation depends on it and there is no room for mediocrity.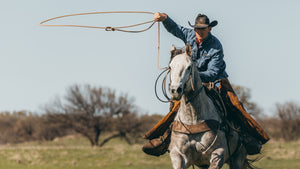 He has to be able to rope wild cattle in the pasture and ride snorty broncs from sunup to sundown.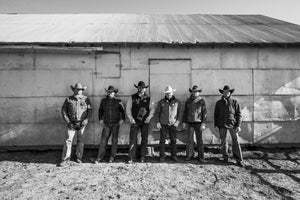 These men know horses and they know cattle. They know how they think, their habits and how to handle them.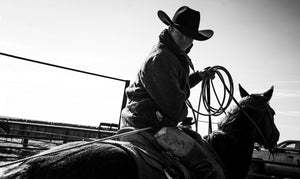 A cowboy and his horse can guide a single cow through a sea of cattle with ease while the rest of the cowboys hold the herd.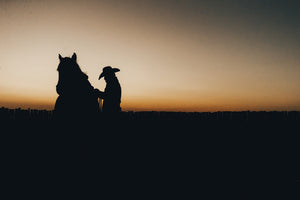 Saddle leather is creaking long before sunup as these cowboys tend to the cattle under their care.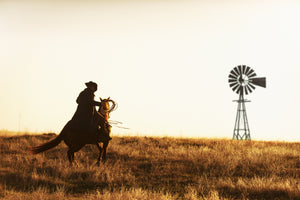 They spend the summer months riding beneath cloud tumbled skies as they check on livestock, fix windmills and repair fences.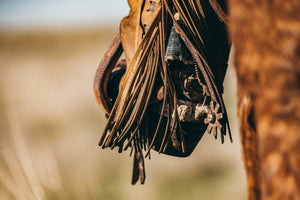 They unite for fall and spring cattle work. They trot out together, their spurs singing in cadence with their horse's gait.
They ride in reticence, speaking a language only they understand; one that is communicated in hand gestures, head nods and a horse's position.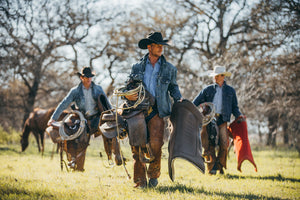 It is a thankless job. There are no accolades sung for these knights in leather.
But they wouldn't trade it for anything. He lives with Mother Nature whisper-close; this is the laborious life he treasures most.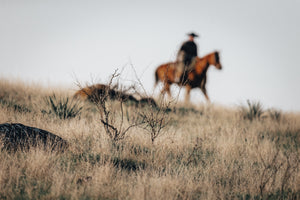 It's between earth and sky he feels most at home, with fences far flung and room to roam.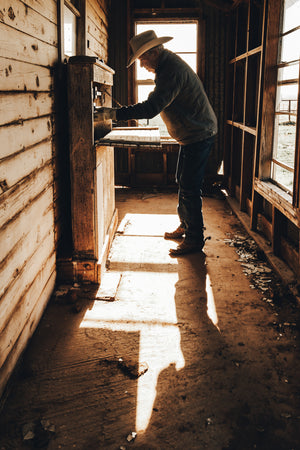 It's with a skillful hand and watchful eye, he preserves traditions from days gone by.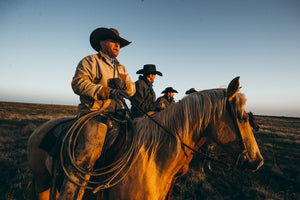 These living legends appreciate the life they live with an appreciative tip of the hat to those that have gone before them and a watchful, hopeful eye on the trails ahead of them.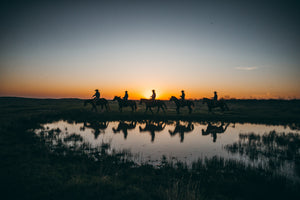 Our cowboys are gracious tenants of the land, and we are proud to have them ride for the 2R Brand.
Wellborn 2R Ranch – premium all natural Angus beef…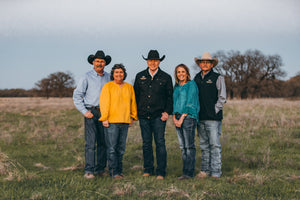 Sustainably producing the highest quality beef while preserving our western traditions requires a team effort.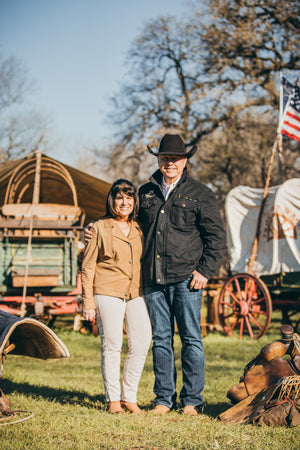 We are thankful for the families that support our ranch and for our customers.